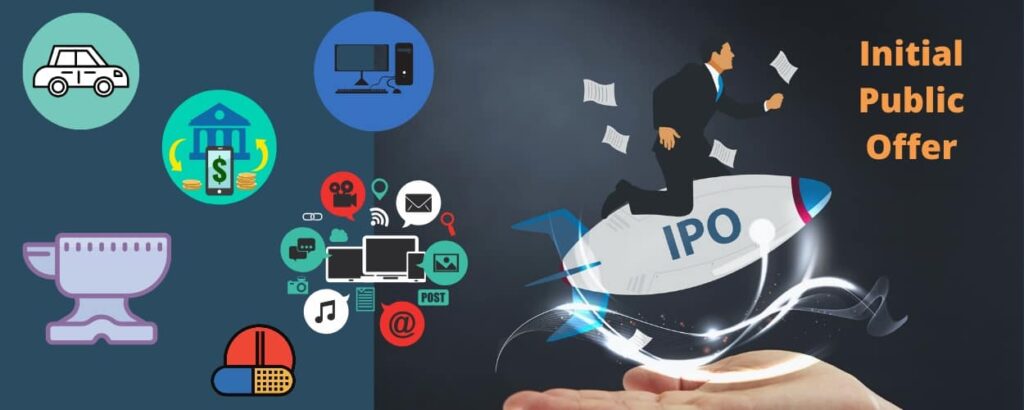 Welcome to stockamj section of latest IPO review. In this section we provide all the information related sebi approved Upcoming IPOs, Current & Closed IPOs. Stockamj is always ready to help to choose best initial public offer for investment. We believe that if we get complete information before investing, we can get a good return in the future.
This section is completely focus on IPO Updates, IPO Allotment Status, IPO Bidding, IPO Grading, IPO Ratings, IPO Review, IPO News and IPO Performance Tracker, IPO Calendar, Grey Market of IPO
Before you can get into, you first need to know how they work. Below is the important information of IPO. If you are new, you can benefit from our dedication section to choose the best.
Last Recently Closed IPO/FPO
Latest and Upcoming IPO List
Past Closed IPOs
Top 7 Important Point for Need to Consider before Investment in IPO
Company Managements: In order for a company to function properly, the management of the company needs to be functional. See how many years the company has been operating in the market.
Capital: How much capital does the company have and whether it will increase capital in the future. Look at the contribution of financial institutes, public and founders in the company.
Technical Collaboration: See if the company has any kind of technical collaboration.
Projects: Look at the current projects of the company as well as future projects and what machinery, raw materials, land of the company, sale of goods as well as storage arrangements in the company.
Government Policy: It remains to be seen whether the government has given any exemption to the company from the sales tax and excise duty on income tax. A review of whether a government policy can benefit or disadvantage a company in the future
Business: See if the company's market is domestic as well as foreign. Look at how much demand there is for the company's product at the national and foreign level.
Employees: Workers are the foundation of every company. How many workers are there in a company? It remains to be seen whether there have been any disputes between the company and the workers in the past.
Competition: Look at who the company's competitors are and how much grip they have in the market.
IPO Updates
In this section we provide all the details on daily basis. All new and old updates regarding Latest and upcoming IPOs
IPO Description
All information such as when the company was founded. Does the company trade in India as well as abroad. Which services the company provides to its customers. strengths of the company and Key Point.
IPO Basic Details
What is the name of the IPO? On what date will the IPO open and close? The face value of the company as well as the exchanges on which the company will be listed. How many shares have the company brought to the market for sale through IPO. You can apply for maximum as well as minimum number of shares. Are there any concessions for workers. Retail, Non-Institutional, QIB What percentage of shares are available.
IPO Shareholding Pattern & Financial Details
Share holding (stake)Promoters and public holding before and after Initial Public Offer. Last 4 year financial returns and Earning per shares. shareholding Pattern & Financial helps us to find out company financial health.
IPO Issue Size & Price Band, Allotment Status, Biding
Get information regarding upcoming and latest IPO issue size (total number of shares), Price band (Min-Max Price). IPO Allotment and biding status.
IPO Company Contact Information
In this section we provides contact information & registrar details like head office address, registrar address, phone no., Email, Website, etc.
IPO Listing Time Table
In this section we provides day-to-day time table of IPO. We includes issue opening closing date, Final allotment date, Refund date, Transfer of shares to Demat account and most important IPO listing date on exchange.
IPO listing Day Performance and IPO Review from Expert Analyst
Listing day is important for any company. If the IPO is over-subscribed, the company's investors can make a good profit on the day of listing. We give India's top IPO experts views on IPOs so it help to make decision for retails investors.
IPO Review from Expert Analyst
We give India's top IPO experts views so it help to make decision for retails investors. we includes experts like major stock broker, financial magazines and Individual.
IPO Subscription Detail
In this section we provides day-by-day IPO subscription details from issue opening date to issue closing date. Subscription data help to judge interest of Retails, Institutional and non- institutional investors
IPO Ratings
In this Section we provide short summery of IPO, Cons and Pros.
Initial Public Offer Useful Articles