An Initial Public offering (IPO) is the first sale of stock by a private company to the public. IPO are often issue by smaller, younger companies seeking the capital to expand, but can also be done by large privately owned companies looking to become publicly traded.
Table of contents
How to apply for an IPO?
Recently, the IPO market has boomed due to its potential to deliver stellar returns in a shorter period. Apart from regular traders and investors, ordinary people too, are participating in the subscription process with an aim to earn a profit. Many IPO success stories are prompting people to take more interest in this market.
Time and again it's observed that good IPOs attract up to 8x and 10x bidding applications as compared to the shares available. This shows the interest of the ordinary people in the stock market as well as in IPO.
In this guide, you will get a piece of detailed information about the pre-requisite and steps for the successful application of an IPO. Keep reading..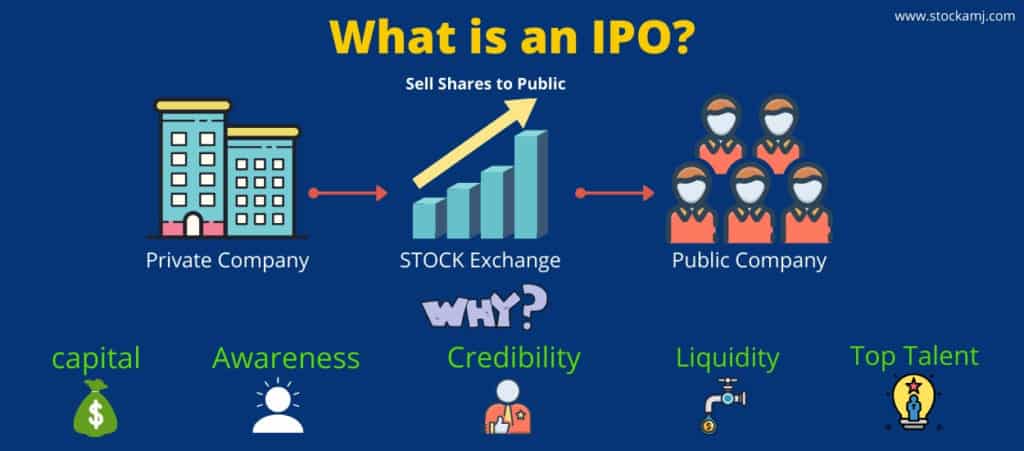 Who can apply for an IPO?
Any individual who is an adult can apply for an IPO. PAN and bank account is the pre-requisite to apply for an IPO.
Let's take a look at the steps involved in applying for an IPO subscription.
The primary step is choosing the right IPO to apply. All IPOs are not suitable for the application. So, it's vital to do extensive research before taking any decision. You can do research on that IPO using its prospectus. But still, it's advisable to take advice from an expert! Do not fall for public opinion; Reliance power is a glaring example of such a public hullaballoo!
One must study the prospectus and every other information that is publically available regarding the company issuing IPO for better understanding. Do not forget about Underwriters, as good underwriters back a company whose success ratio probability is maximum.
Demat-cum-Trading Account
It's mandatory to have Demat account if you want to apply for an IPO. Demat account is a system that facilitates you to store your shares and securities in the Digital form. The process for opening the Demat-cum-trading account is simple. You need a PAN card, Bank account details, ID proof, and Adress proof to open a Demat account.
Technically, you can apply for an IPO through a simple trading account. Still, to trade the allotted shares, it's mandatory to have a Demat account.
So, we advise our customers to open the Demat account to avoid any hassle.
Once your Demat-cum-trading account is activated, you can apply for IPO in two ways, either online or offline.
Offline Application: A customer can make offline application by visiting the branch of his/her brokerage firm.
Online Application: It can be done via the website or mobile application of the Customer's bank.
We advise our customers to opt the online method as it is easy, convenient and prompt way to apply for the application. Moreover, as the data filled in the application is drawn directly from the bank account details, the probability of any error becomes negligible.
Note: It must be noted that you need ASBA (Application Supported by the Blocked Amount) is mandatory along with the KYC details. ASBA is a process what eliminates the need for a draft or cheque and authorizes a customer's bank to block his/her funds for the bidding process.
ASBA can be in Demat form or in Physical Form.
Also Read: IPO vs FPO – What is the Difference Between IPO and FPO?
It is a process in which you apply for a "lot" or a minimum number of shares necessary for the application of IPO. The details of a "lot" are available in the prospectus, so you should refer the prospectus before bidding.
The bidding price is divided into various price bands. The lower price band is known as the floor price while the upper price band is known as cap price. You can bid in any of the price range, depending on your analysis or as per the advice of your brokerage firm.
It must be noted that while applying for an IPO, the bidding amount will be blocked from the account by the concerned bank.
On the day of allotment, this amount will be deducted from the account only if Customer is allotted the shares. In the case of no allotment, the fund that was blocked under ASBA will be unblocked.
If you are looking for an investment in the IPO but struggling with the process and don't know where to start, we are always here to help you out! Contact us for more details related to IPO.
More Article on IPO