The recent success of many IPOs has intrigued the ordinary people, and they are choosing IPO as a good investment option. The process of IPO is quite long. Once the IPO is released, interested parties have to apply for IPO via various means.
You can read our detailed article on how to apply for an IPO here. Once the application and bidding process is over, after around one week, the declaration of IPO allotment status is released.
For example, IPO Allotment status of SBICARD IPO
Final Allotment Date: 11 Mar 2020
Initiation of Refunds: 12 Mar 2020
Transfer of shares: 13 Mar 2020
Listing Date: 30 Dec 2019
How IPO Allotment Works?
Ordinary people are not aware of exactly how this allotment works, and hence they fail to get a chance to earn a profit. This detailed guide delves deep into the whole process of IPO allotment and the tricks and tips to improve the chances of allotment.
IPO allotment is a process in which the applicants are allotted IPOs through a lottery system that offers equal opportunity to all the applicants. In case of oversubscription, allotment of IPO is on a proportionate basis for the retail category as per the Government's rule that was passed in 2012.
For Example: Whether you apply for INR 1,00,000 or INR 5,00,000, the same number of shares will be allotted in any case.
How to Check IPO Allotment Status?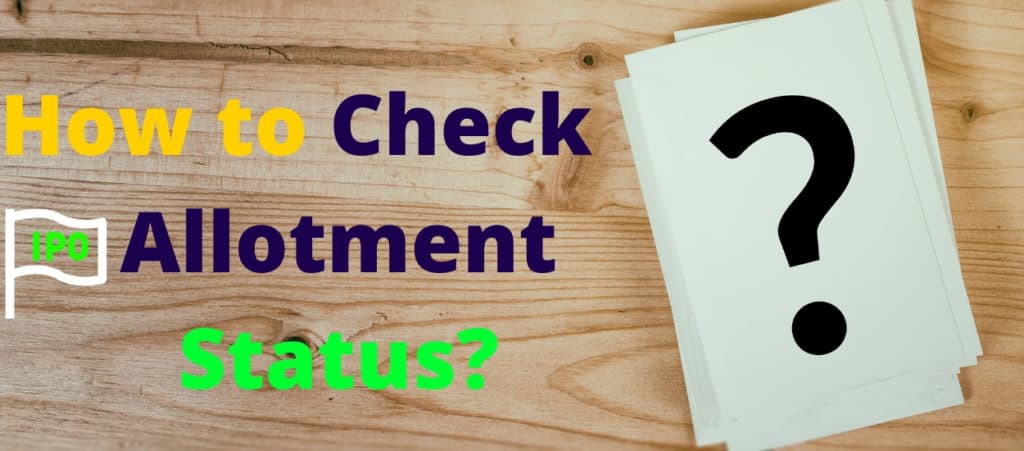 IPO allotment status can be checked via the official website of the "Registrar". Every step in the process of releasing an IPO is managed by "Registrar". They offer services like managing Applications for the IPO, Allotment of Shares and other IPO related tasks. You can get information regarding the IPO allotment status through an SMS from NSDL, your brokerage firm or your broker.
IPO allotment status can be checked on the official website of BSE (Bombay Stock Exchange) or NSE (National Stock Exchange). You can check your IPO allotment status using PAN or your BID application number.
Every now and then, you might have heard people complaining that they applied in multiple numbers were unable to get allotment. On the contrary, there might be some who were allotted an IPO even with a single application. So, the question is How to increase chances of IPO allotment? Are any tips and tricks to improve your IPO allotment chance?
If you too have similar questions and want to learn about such tricks, this article is a perfect piece of information for you. So, let's begin…
How to Increased IPO Allotment Chances?
There are many steps that you can take to improve your chances for IPO allotment.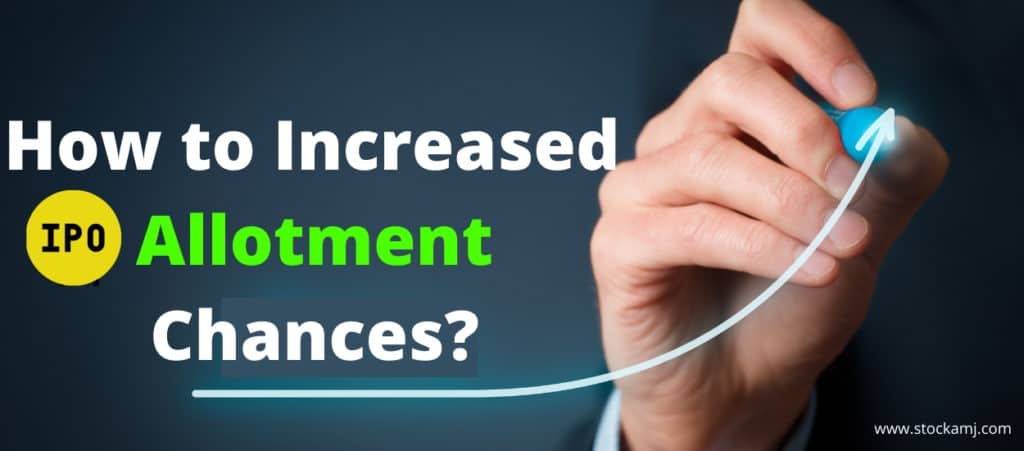 Use More Than One Account for Applications.
Making multiple applications from a single account is useless. Instead, you should apply from numerous accounts, in case of a good IPO. Whenever a good company releases IPO, there will be over-subscription.
Always keep in mind, the number of accounts through which you apply must be the same as the number of time the IPO is oversubscribed.
There are some IPOs that oversubscribe by four to five times. In such case, if you have applied through four or five accounts, you will definitely get an allotment.
Submit Application with Different Application Number
Generally, in a lottery system, only one number from a row is selected for allotment. So it's better to apply through different application numbers so that there are maximum chances of getting an allotment.
Let's say, for an IPO that oversubscribed by ten times, and you made applications from 4 different accounts with different application numbers. This will multiply your chance for the allotment.
Always Make Minimum Bids.
SEBI rules mandate that in case of a retail investor, he/she will be allotted minimum share allotment. So, if you are a retail investor, always go for a minimum bid.
Let's say, and you apply with a minimum bid, this will leave you with extra money and hence, you can utilize that money for applications through multiple accounts. As we already discussed, applications from multiple accounts have a higher probability of getting an allotment.
Avoid Last-Minute Subscription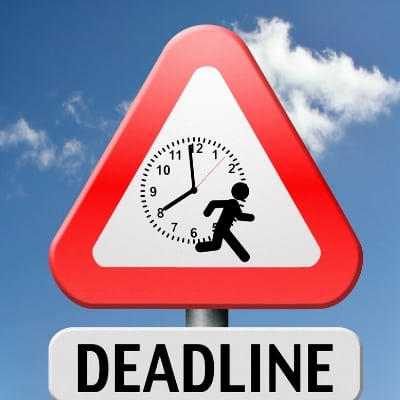 There is sufficient time to study the IPO before it is released. So, whatever analysis you want to do, do it before the IPO is released. Once the subscription starts, go for it within one or two days. The reason is, if you wait out for last day, there is a possibility that you might face some technical issue due to overload on the servers if the IPO is good. Such a waiting period could cost you a great opportunity to make money.
Always Choose the Cut-Off Price
It's simple logic when you apply with a cut-off price; your chance to get an allotment improves drastically. It doesn't matter if you are applying through a single account or multiple accounts, always go for the maximum price band or cut-off price. Choosing the cut-off price becomes more important when the IPO is going to be oversubscribed.
Also Read: How to apply for an IPO?
Mention Proper Details
We always recommend our customers to make an application through the online mode. The reason for opting online mode is simple, all the details are drawn from the account, and you will not have to worry about any mistakes. This reduces the risk of filling improper details in the application form.
But, if you are opting for the offline mode for an application, you should make sure that you fill all the details in the correct manner. Information like bid amount, bank details, DP id and Name should be filled with perfection. If possible, choose the printed forms to avoid any issue.
It should be noted that the above tricks and tips just improves your chance to get allotment for IPO application. By no means have they assured you the allotment. In fact, there is no way one can get a guaranteed allotment. But if you follow these steps to perfection, your chances will definitely improve.
Note: If you are new to the Stock Market or want to learn more about IPO and how to apply for IPO, we can help you with that. We offer end to end stock market-related services to our visitors. Write to us.
More Article on IPO