Investment in the Stock Market remains one of the most potent tools for wealth creation. Investors trade and invest in various companies for the long term and short-term growth. Basically, there are two ways of investing in the Stock Market. One is the primary market, i.e. IPO, where investors place their bid to buy shares of a company planning to get listed itself on the market but there are so many Advantages and Disadvantages of IPO investment we need to consider. The other is the Secondary market, where stocks of already-listed companies are traded.
IPO is one of the most potent tools for investment in the stock market. As the success story of various IPOs continues, the number of investors getting attracted towards it is on the rise. Every now and then, a new company launches its IPO in the hope of generating cash flow. IPOs like HDFC, Nippon Asset Management and Ujjivan Small Finance gave stellar returns to the investors. Such an unbeaten run is the reason for rosining popularity of the IPO.
Although a lot of investors have benefited from the IPOs and the number of people planning to invest in the stock market through IPO, there are certain things that one should keep in mind will investing.
In this piece, we will try to explain the advantages and disadvantages of IPO Investment.
Let's begin!
Advantages of IPO Investment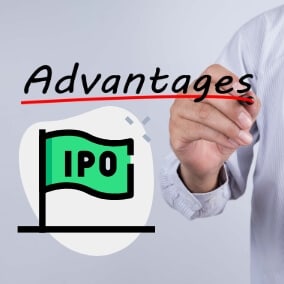 When you invest in IPOs, you get a chance to invest in unlisted shares. Depending on the company's financial performance and its future growth possibilities, you might get a jackpot! There are many good companies out there which are not listed. When their IPO comes out, you get a unique opportunity to invest in them at early stages.
Massive Return on Investment
If you are successful in getting your hands on the stocks of these companies at an early stage, you might reap handsome profit in future. Entering at early stages gives you the edge over other traders and investors who will enter after the stock is listed on the market. As mentioned earlier, IPOs of certain companies performed very well in the market and gave stellar opening returns.
PSUs Investment
Nowadays, the Government is moving ahead with the de-investment process in various PSUs. They offer great opportunities to the retail investors of buying their shares in the Primary market. Some of these PSUs have performed excellently. It can be a great opportunity to have shares of these companies once they go public.
Golden Opportunity of Investments
The shining example, in this case, is Maruti. After the Government's disinvestment process, it's stock rose exponentially. Imagine how good it would be to have such stock in your portfolio for a longer run! Government is planning to come up with the IPO of LIC soon. This can be a golden opportunity for investors. You too can get such an opportunity if you keep an eye on quality IPOs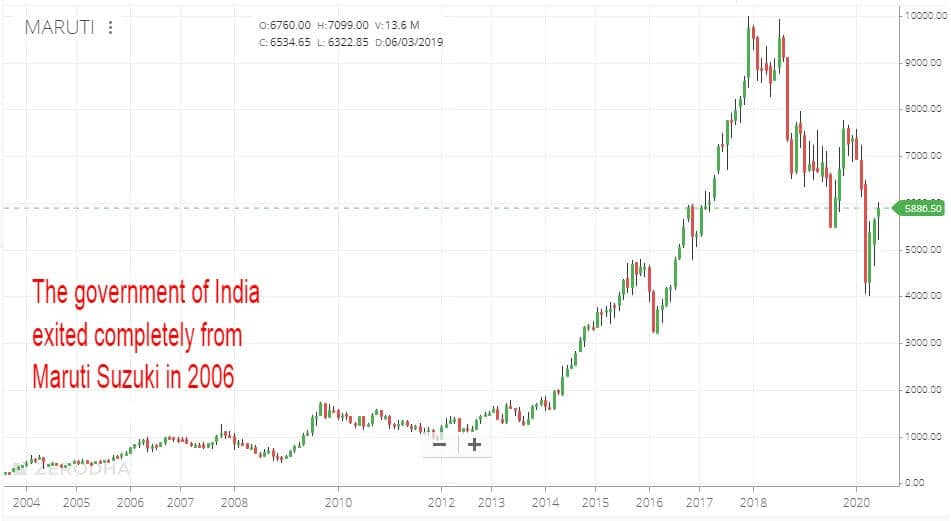 Initial Money Not at Risk
ASBA system has simplified the investment process for the IPOs. Under this system, money is deducted from your account only if IPO is allotted to you. So there is no hassle of money transfer during the investment.
Small Note About IPO Investments
While investing in the Stock market is all about analysis and study. It's important to study each and every aspect of any company before making any investment decisions.
When it comes to IPO, retail investors have the same information available as insiders, analysts and institutional investors. This arrangement offers a level playing field to retail investors, and they can easily compete with their counterparts.
Disadvantages of IPO Investment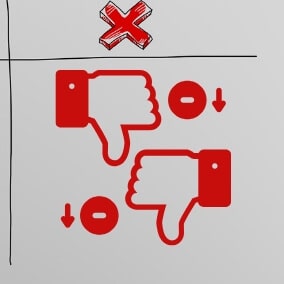 Over-hyped
IPOs are dubbed as the safest and most beneficial way of investment. But, this is not the case every time. Time and again, IPOs fail to fulfill their pre-launch promises. Many times IPOs are over-hyped. Such pre-launch promises intrigue investors to make heavy investment in the market. But when the IPO is listed on the market, many investors try to dump their stocks in the market to gain the profit. Due to this reason, stock price tumbles down, forcing others to invest for the longer term.
Uncharted Territory
When the company plans to go public, there is very few information about the company available in the public domain. Investing in any company without a detailed analysis can be risky. There is a possibility that the stock might go down due to poor performance and improper management. Although IPOs are dubbed as a safe option for investment, they depend on market volatility.
It's possible that a company is good, but the time when the company gets listed on the market is not got. High market volatility can throw the stock of any company in a frenzy.
Choosing the Right IPO
Every IPO that comes out is not safe before choosing an IPO to invest, it's critical to analyze all the aspects of that company. This is very difficult, especially for retail investors. Generally, they are not the regular traders and investors in the Stock market and hence, lack the ability to scrutinize the company. These investors often fall prey to the big advertisement and promises by the IPO offering companies.
For these investors, it's better to choose a good brokerage firm that can help them make their decisions on investments.
There is a very feeble chance of getting allotment of good quality IPO.
The system of IPO allotment is quite complex. You can read about it here(IPO allotment process). If there is a chance that IPO is good and will offer good listing gains, a number of investors place their bids. The more number of bids means the chance of allotment is very less. Some IPOs get oversubscribe 15 to 20 times. This means, only 1 out of 20 bidders will be allotted the IPO.
On the other hand, if the response of IPO is cold, you can easily get allotment. But then, the chances of making a profit will reduce drastically. The reason is, the IPO will most probably perform poorly in the market.
So, it's difficult to get a hold of a good IPO. You have to be lucky!
High volatility due to profit booking in the initial stage.
Listing Day Price Fluctuation
Many investors have only one goal in mind, "Avail listing gains". This makes the stock volatile in short terms. Many investors panic due to this volatility and start selling their stocks. This leads to the selling-spree, dragging the stock price to the floor. Such a situation might prove to be a financial disaster for a retail investor.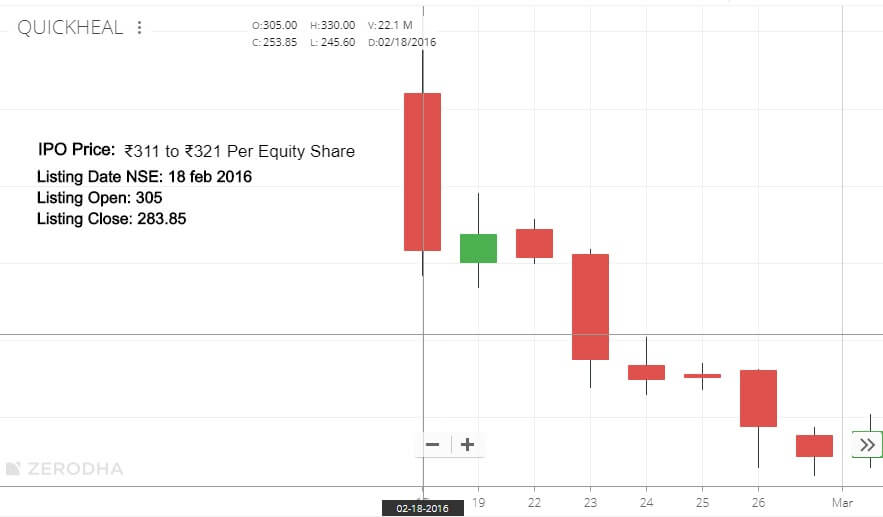 Conclusion
Weighing all the pros and cons, we can conclude that like every other stock market-related product, IPOs too have a good potential. But the critical thing is to choose the right one. If you succeed in choosing the right IPO, you can gain a lot of profit in the short term.
It's not possible to do so without some professional help! If you too are a stock market enthusiast and want to learn more about investments and trading, we can help you with that.
If you are not too much into the market but are looking for a good investment option, we can help you too! We are a stockbroker company that offers a comprehensive stock market-related quality services. If you want to know more about IPOs, stocks, derivatives, options, commodities and forex, feel free to reach us.
We can help you out!
More Useful Article on IPO