IPO is an acronym of Initial Public Offering. It is a process through which a private company goes public by offering its shares to the public. This is the first time process of offering the shares.
IPO offers a great opportunity to investors as they can realize a maximum profit by getting hold of shares from good companies at initial rates, which are low.
A Guide To Full Form of IPO
Initial public offer is the full form of IPO and now days IPOs are more popular for investments as compare to any other financial product for .
IPO also offers a great opportunity for a private company to rise. It's a fund, gain more recognition as a brand and transparent operation.
The first-ever IPO was launched by Dutch East India Company when they offered their shares to the public for the first time.
Why IPOs are a Hot Trend in Dalal Street?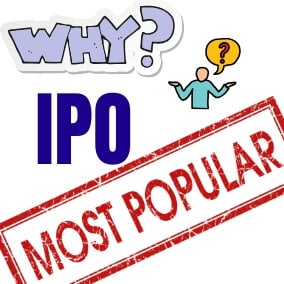 In recent years, IPOs have gained a great deal of attention from investors and traders alike. With every passing month, more and more companies are launching their IPOs and going public.
In the year 2019, 13 companies launched their IPOs, and out of those 13, 9 opened at a 95% premium! Such success stories as intriguing ordinary people and compelling them to invest in IPOs.
If you, too, are a stock market investor or trader, you might have some knowledge about IPO. Even if you are rookie to the Stock Market, I am sure you must have heard about IPO.
In this article, we will explore the world of IPOs and will understand how and why these IPOs are a good investment option. Let's begin
Why Companies Launch IPOs?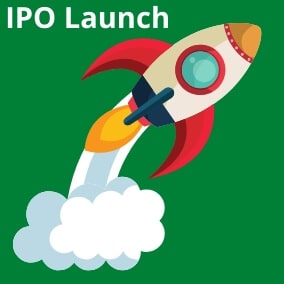 This is the first and foremost question that must be answered to understand the concept of IPO. When a privately owned company grows, its financial needs also grow along with it in a multiple.
There are plans for expansion, plans for entering new business domains, and much more. Such plans need a large capital. No single individual can afford such investment, and even he/she can, it's not a good idea to put all eggs in a single basket! So, these privately-owned companies opt for an easy mode to raise capital.
They offer their shares to the public and raise capital for their future planning. The process of offering shares of a privately owned company to the public for the first time is called IPO.
Launching an IPO and taking a company has multiple benefits apart from solving capital woes. The operation of any publicly held company is much more transparent than a privately held company. As it is mandatory for public companies to make their financial data available in the public domain, people can easily study these companies. This arrangement makes the operation of the company highly transparent
Moreover, Public companies have more brand value than a privately held company. People invest in the company that they have heard off and thus make public companies more attractive for investment as well as the brand.
What is the Process?
The process of launching an IPO for any company is very lengthy and complex. It involves multiple steps and parties. Let's understand them in short.
Hiring an investment bank
This is an organization that is hired by the company to assist them during the IPO process. This organization will sign as an underwriter of the planned IPO.
Filing an application with SEBI
Investment banks prepare proper documentation with complete financial details and file the application to the SEBI. SEBI scrutinizes the details and, if found correct, allows the company to launch the IPO.
Once the approval is received, the company releases a red-herring document that contains a tentative price of the IPO. This is not the final price band. The final price is decided at the time of offering.
In this phase, top executives roam the corner of the nation and advertise their IPOs and their company's financial strength, especially to various financial institutions. This is done to draw in more investment.
IPO is launched, and the application stays open for 3 to 5 days. During this period, investors submit their bids for the IPO.
Finally, allotment is done to the investors on the proportionate basis through a lottery system approved by SEBI.
How Many Types of IPOs are There?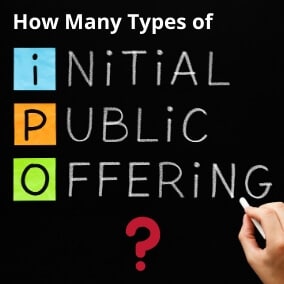 In India, a company can launch two types of IPO based on their offering price. Let's take a look:
In this mode, a company that offers the IPO fixes the price at the time of launching. There are no variations in it. The details of bidders are not made public in this IPO before the date of closure. At the time of closure, all details about the bidder are revealed. This is not a transparent process. So, nowadays, companies stay away from this method.
This is the most preferred form of IPOs by Indian companies. In this IPO, instead of fixing the price of an IPO, the company decides multiple price bands.
The bidders make bidding on different price bands according to their wishes. Complete detail of bidders is made public every day during the offering period. This helps investors to study it and make the decision accordingly.
On the day of launching, if the IPO is undersubscribed, the price band that has received maximum application is finalized as the offering price. If the IPO is oversubscribed, the ceiling price is finalized as the offering price.
Is IPO a Good Investment Option?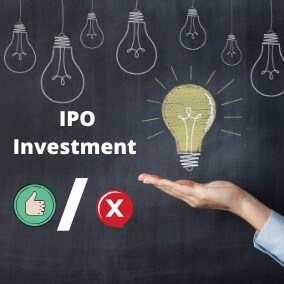 This is the question every investor asks every now and then. The answer is not straight forward. Before deciding to invest in an IPO, there are multiple factors that must be considered. But on and above, IPOs are good investment options.
The reason is pretty simple. IPOs are launched by companies that are doing well in the market. Their business is booming; they are expanding their niche and reaching out to more people. This makes IPOs a good investment option to bet on.
IPOs offer a good chance of investing in companies that have the potential to deliver stellar returns at a discounted price. Even if you are not planning for long-term investment, IPOs offer good listing gains. So yes, IPOs are a good investment option.
Few Terms you Should Know Before Investing in the IPO:
Always choose an IPO with good underwriters. They are institutes that offer securities for raising funds. They are responsible for safeguarding the interest of investors. So, do not fall for the IPOs that have new or ordinary underwriters.
Section 144 of SEC law mandates that there will be a Locking-period for every IPO during which the underwriter or Company insider, like CEO, manager, and other top-level members, will not be able to sell their stock.
Once the Locking period is over, these investors can sell their shares, and this can bring down its price. So always keep it in mind.
Investors must always choose a company that has good financial rapport in the market. A healthy balance sheet is a sign of a good company. Investors should study all the financial details provided in the prospectus and from every available source before investing.
Once the IPO is listed in the market, you can sell it instantly to earn opening gains. Many investors do the same. This process is known as flipping.
How to Apply for an IPO?
Investors can apply for the IPO via the online or offline method.
An investor will have to fill a form with proper details and has to submit this form to its broker. This application form contains all the necessary information. Although investors can apply through offline mode.
Note: we suggest our customer opt for online mode as it is a more easy and efficient way to apply
Investors can apply for the IPO through the website of his/her bank. They will have to select the IPO, their bid, and submit the form. This process is easy and efficient. There are minimum chances of making any mistake as all the details are uploaded from the bank account.
For example, Zerodha online IPO buying process
login to console.zerodha.com
Portfolio<<IPOs
Get the list of current listed IPOs.
You can apply for an IPO online.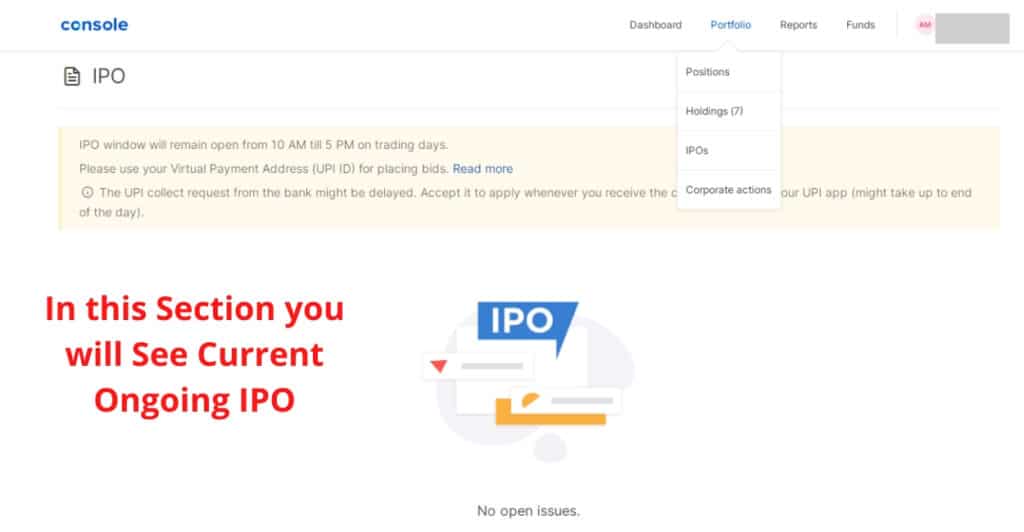 What are the Type of Investors in IPO
There are multiple types of investors in IPO. They are classified into three parts:
Institutional investors: these are the big financial institutes that apply for the IPOs by raising funds from different investors. They are given 50% of quota for allotment
HNI investors: They are High Net worth Individuals that can invest a lot of money in the market. They are the investors who invest more than 2 lakh in a single IPO.
Retail investor: These are the individuals who invest in the IPO with less than 2 lakh rupees. 15 % of the quota is reserved for them during the process of allotment.
When the IPO is oversubscribed, the allotment is done on a proportional basis.
Also Read: IPO Performance Tracker
Should I Invest in an IPO?
IPOs are a great investment option for sure. But they do carry risks, just like every other investment option in the stock market. So it is always better to analyze the IPO properly and take advice from an expert if necessary, so you don't lose your money.
Note: If you are planning to invest in the IPO market, do contact us and we will help you through the process.
More Article on IPO