Stock Exchange Sensitive Index is the full form of sensex. In day to day life, you might have heard news anchors using phrases like, "Today Sensex went up," "Today Sensex crashed," or "Sensex has made life-time high." If you are an investor in the Stock Market, you surely might have some basic understanding of the word "Sensex."
Even if you are not an investor, then you might know a thing or two about Sensex. Time and again, we have received queries from our visitors, seeking a detailed understanding of Sensex. So, we decided to give it a go, and here we are, with a specific piece of information about Sensex!
In this piece of information, I have tried to touch almost every aspect of Sensex and its functioning.
Full Name of BSE: Bombay Stock Exchange
Type: Free-float market-weighted stock market index
Total Companies Included: 30
location: Mumbai, Maharashtra, India
Index name: SENSEX
Website: www.bseindia.com
Let's begin!
Understanding BSE Sensex
S&P BSE Sensex, or in general Sensex, is a stock exchange metric that is used to measure the performance of stocks that are listed on the Bombay Stock Exchange or BSE in short. The full form of Sensex is Sensitive Index.
Using BSE Sensex, one can understand the overall movement and fluctuation of the stocks listed on BSE. Generally, when stocks with more weightage move up, the Sensex moves up and when the stocks with more weightage move down, the Sensex moves down. This is a very primary understanding of how Sensex works. You will have a detailed explanation about it in the latter half of this article.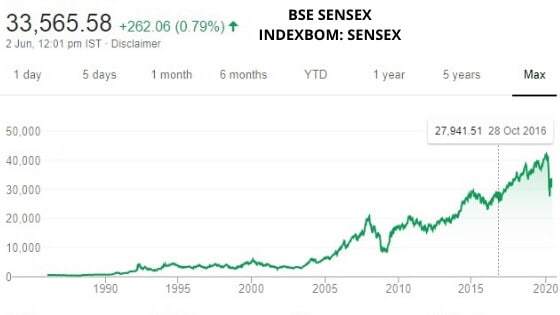 List of BSE SENSEX 30 Companies
All Bse Sensex 30 companies are listed in A groups under S&P BSE SENSEX index.
Sr.No
BSE Code
Company Name
Industry
Weight
1
500820
Asian Paints
Furniture,
Furnishing,
Paints

2.20%
2
532215
Axis Bank
Banks
2.44%
3
532977
Bajaj Auto
Automotive
1.07%
4
500034
Bajaj Finance
Finance
1.39%
5
532454
Bharti Airtel
Telecom
3.23%
6
532281
HCL Technologies Ltd
Software
1.73%
7
500180
HDFC Bank
Banks
8.32%
8
500182
Hero MotoCorp
Automotive
11.18%
9
500696
Hindustan Unilever
Personal Care
0.89%
10
500010
Housing Development Finance Corporation
Finance
4.62%
11
532174
ICICI Bank
Banks
6.23%
12
532187
IndusInd Bank
Banks
0.66%
13
500209
Infosys
Software
7.42%
14
500875
ITC
Cigarettes,
FMCG
5.27%
15
500247
Kotak Mahindra Bank
Banks
4.75%
16
500510
Larsen & Toubro
Infrastructure
3.30%
17
500520
Mahindra & Mahindra
Automotive
1.23%
18
532500
Maruti Suzuki
Automotive
2.16%
19
500790
Nestle India Ltd
1.81%
20
532555
NTPC
Power
1.06%
21
500312
Oil and Natural Gas Corporation
Oil & Gas
0.97%
22
532898
Power Grid Corporation of India
Power
1.03%
23
500325
Reliance Industries
Oil & Gas
14.25%
24
500112
State Bank of India
Banks
1.78%
25
524715
Sun Pharmaceutical
Pharmaceutical
1.52%
26
532540
Tata Consultancy Services
Software
0.68%
27
500470
Tata Steel
Steel
5.57%
28
532755
Tech Mahindra
Software
0.95%
29
500114
Titan
Apparels & Accessories
1.08%
30
532538
UltraTech Cement
Cement
1.24%
What is Bombay Stock Exchange?
Now the question may arise, "What is Bombay Stock Exchange?" The Bombay Stock Exchange or BSE is India's largest and oldest Stock Exchange. A Stock Exchange is a place where buyers and sellers can trade the shares they hold regularly. It's a platform that is used for the trading of stocks.
Facts of Bombay Stock Exchange
Its initial name was "Native Share and Stock Brokers' Association".
It was established to trade in the various commodities, especially cotton.
Bombay Stock Exchange or BSE was established in Mumbai. It was established in the year 1875.
It is Asia's oldest stock Exchange. As of now, it is the world's 10th largest Stock exchange by its valuation.
Thus, Sensex is a measurement unit used to measure the performance of one of the world's largest Stock Exchange. First published in the years 1986, it's considered as the pulse of the Indian Stock Market. Although the Sensex index was base on the "Full Market Capitalization" method until 2003, now it is a free-float, market-weighted index of 30 Blue-chip companies.
The "Free Float" method is accepted globally. Many leading Stock Exchange Indices follow the same methodology around the globe. As of February 2020, the market cap of Sensex is around $ 1 trillion, almost 37% of India's GDP!
The 30 companies in the BSE Sensex are picked from 11 different business sectors. The performance of these companies directly impacts the BSE Sensex. They are selected on the basis of their financial and Market performance.
These 30 blue-chip companies are analyzed and scrutinized regularly for their performance. If a need arises, some of these 30 companies might be removed from the list, and new might be added to replace them. So, the list of Blue-chip companies in the BSE Sensex is dynamic.
A Brief History of BSE SENSEX Major Events.
Below is a list of events in Indian history that had a major impact on the movement of the Sensex.
17 Jan 1991: The Gulf War Began
19 Feb, 1991: US led coalition wins desert storm
21 May, 1991: Rajiv Gandhi Assassinated
28 April, 1992: Sebi Inquiry Into Suspect Scam
6 Dec, 1992: Babri Masjid demolished
27 Feb, 1993: Manmohan Singh Budget-iii, Sensex Crosses 2000
3 Dec, 1993: SEBI bans carry forward of trades
11 May, 1998: Nuclear Tests in Pokhran
26 May, 1999: Kargil Conflict
11 Sep, 2001: WTC bombed
13 Dec, 2001: Bomb blasts in the Parliament house.
21 Jun, 2005: Ambani brothers disputes in limelight
29 Oct, 2007: SENSEX crossed the 20,000 mark for the first time.
12 May 2014: +556.77 points in same day
16 May 2014: BJP led NDA comes in power.
23 May 2019: SENSEX crossed 40,000 Mark
How Sensex works?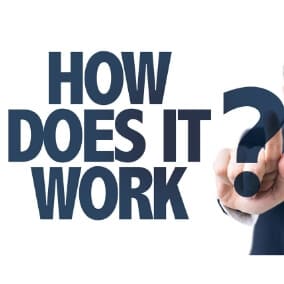 Sensex is the Stock Exchange Index. It shows the performance of the constituent companies that are listed in the BSE stock Exchange. In 1986, it became the official Index to analyze the performance of the Indian Stock Market.
The valuation and movement of the 30 constituent companies are responsible for the change in the BSE Senses. We can say that movement of BSE Sensex is directly related to the movement in the price of these 30 companies. So, when the share price of these 30 companies move up, the Sensex moves up, and when the share price of these 30 companies go down, Sensex goes down.
Such movements in the Sensex signify the "booms" and "busts" of the Market. When the Sensex is soaring, the Market is "Booming," when the Sensex is retreating; the Market is "Busting". Anyone interested in understanding the current health of the Market for future predictions can do so by properly analyzing the Sensex.
Who Manages the BSE Sensex?
S&P manages the constituent of the Sensex. It selects the firms for the calculation of Sensex. The selection of these constituent firms done after considering these 5 points:
This is one of the most important criteria for choosing any constituent firm for BSE Sensex. The security must be in the top 100 companies listed by the Full Market Capitalization. Based on the Free-float market mechanism, the weightage of each security must be at least 0.5% of the Index.
If the security has been traded on a daily basis from the last one year, then only it can be considered for inclusion in the constituent firms. Although, some exceptions like failure to be traded due to suspension and similar cases are allowed.
The security can be included in the top 30 only if it is listed on the Stock Exchange from last year
The security must be included in the top 150 securities that are listed on the basis of average trade value per day from the last year.
This is critical part. To be included in the top 30 companies, the security must be included in the top 150 securities that are listed on the basis of average trades from last one year.
Apart from these factors, the S & P committee also considers the quality of the security and quality before allowing it into the top 30.
Working Hours of Sensex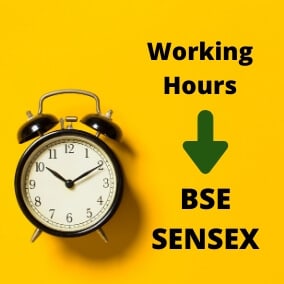 BSE Sensex stays open from Monday to Friday. The trading hours of BSE Sensex is from 9:15 in the morning to 3:30 in the evening. During this time, trading in stocks and other securities is conducted.
The trading hours of BSE Sensex can be divided into three sessions. The reason for this is to reduce the volatility.
This session follows the bilateral sessions. This session is between 9:15 am, and 3:30 am
This session is very complex. Different functions are carried on during this session. Let's take a look.
Session time: 9:00 am to 9:08 am
This is session is called order entry session. During this session, order entries can be done. You are allowed to buy and sell stocks. You can also modify your previously placed orders or even can cancel it.
Session time: 9:08 am to 9:12 am
In this, you are not allowed to modify or cancel your previously placed orders. During this session, various functions are performed. These functions include order matching and calculation of the opening price for normal session.
Session time: 9:12 am to 9:15 am
This is a buffer period. This session allows the smooth transition from the pre-opening session to normal sessions.
To reduce the volatility in the Market, opening prices are calculated through a multi-order mechanism system. You must take advantage of this session to avoid volatility. Most traders and investors have no idea about these, and as a result, huge volatility prevails in the Market.
Post-Closing session: 3:30 am to 4:00 am
During this session, traders or investors can place the orders to buy and sell at the closing price of the stock. If the trader executes your order, you will be able to buy or sell your stocks at the closing price.
How is Sensex Calculated?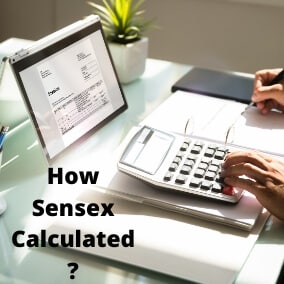 As discussed earlier, Sensex is calculated using "Free-float, market-weighted mechanism." This method was adopted in the year 2003. Before this, the "Full market Capitalization" method was used.
Under the Free-float market mechanism, the stocks that are available for trading in the Market are considered to calculate the Index. These shares do not include the shares that are held by insiders, government holdings, other locked-in shares, and promoter's holding. This is done to get a clear picture of the stocks available for trading.
To calculate the market capitalization of any company, the price of its share is multiplied by the total number of shares that are issued by the company. This market capitalization is then multiplied with the free-float factor to get an exact figure of Market cap.
Market Cap of all the Blue-chip companies is calculated in this manner. Based on the market cap of these 30 companies, Sensex is calculated.
The total market capitalization is divided by index divisor to get the exact valuation of Sensex.
Also Read: 10 Interesting Facts About Bombay Stock Exchange
Objectives of Sensex
The Sensex was established in 1986 to achieve the following objectives
To establish the Benchmark
As every sector of the economy is taken into consideration for the calculation of BSE Sensex, it can be considered as an all-inclusive index. Due to this reason, it acts as the Benchmark.
Measurement of Indian Market
BSE Sensex is the oldest stock exchange indicator of India. Due to this reason, it is considered the most reliable source for understanding the health of the Indian stock market.
Helpful for Index-based Derivatives
Every investor refers to S & P BSE Sensex before investing and trading due to its reliability and trust.
After this detailed explanation, I hope you have understood the basic functioning of BSE Sensex. It's a very vast and diverse topic. So it is not possible to include everything related to the Sensex in here. Though I have tried to pack as much information as I can, there is a lot more to the Sensex
If you need some more information on Sensex, visit our website or contact us. We will help you thoroughly.
Note: If you are looking for help regarding stock market products like IPOs, Stocks, Mutual funds, SIPs (Systematic Investment Plan), or bonds, write to us or Write your query in below comments.
Get rich with us!
More Useful Article