Stockamj Mobile Application for Android Mobiles. How to Download?
Find and download stockamj app on your Android Mobile.
1) Open the Google Play Store >> App Section. Note: Our app is now available on Google Play.


2) Search or browse for content. (Search for Stockamj)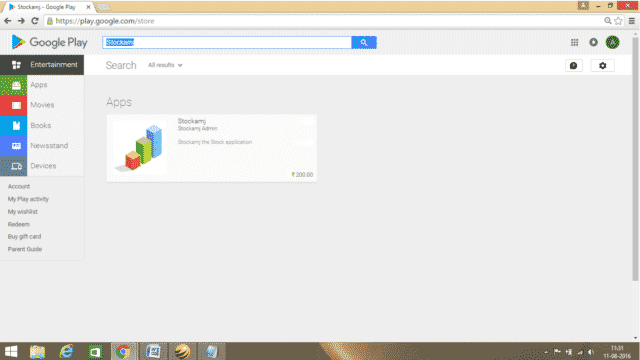 3) Select an item or Click on Stockamj.
4) Tap (click) the item's price.
5) Follow the onscreen instructions to complete the transaction and get the Stockamj App.
Note:- If you dont have google account pls create it.
More Useful Article