Geojit Financial Services is India's one of the reputed and experienced stock broking firm. They provide full-service broking services. Geojit online trading platform available in all three category (Desktop, Web, Mobile app). Geojit BNP founded in 1987 and headquarters located in Kochi Kerala. Geojit is the first stock broking company in India launches online trading platform.
Web based geojit online trading platform called "Geojit Selfie gold" and "Geojit Selfie Premium" is desktop trading terminal. For mobile users company launch Geojit Selfie Mobile app.
Company Full Name: Geojit Financial Service
Exchange Available: NSE,BSE, MCX & NCDEX
Website: www.geojit.com
Geojit Online Trading Platform Availability
Trading platform available in various version for all types of users.
Windows Desktop Platform: Yes
Mac Desktop Platform: Yes
Browser Desktop Platform: Yes
Mobile WebSite Platform: No
Android App: Yes
iOS App: Yes
Windows App: No
Other Mobile OS Platform: No
Features of all Trading Platforms
All real times updates and portfolio detail available.
User can buy online mutual fund.
Features like News Flash, Research Reports, Global Indices,Interactive Charts, Live Markets enable in trading platform.
Stock Recommendation and SMS alert notification, Email Alerts available.
Real time updation of market gainers and looser.
Geojit Financial services offers numerous trading platforms on the web as well as on mobile applications. Let's take a look.
Geojit Selfie Gold – Web Based Trading Platform
It is a web-application that can be accessed through any browser like Google Chrome, Mozilla Firefox or Microsoft Edge. It does not require any login or installation. Numerous facilities and features are available on this platform that makes trading and investment is secure. Following features are included in the Geojit Selfie Gold:
Various market tips for trading and investment
Research reports on multiple scrips
Secure trading on a single click
A simplified framework to view charts, news, information, and quotes for the analysis
You can place orders directly from charts too.
Geojit Selfie Gold offers around 100 market indicators for exceptional technical analysis.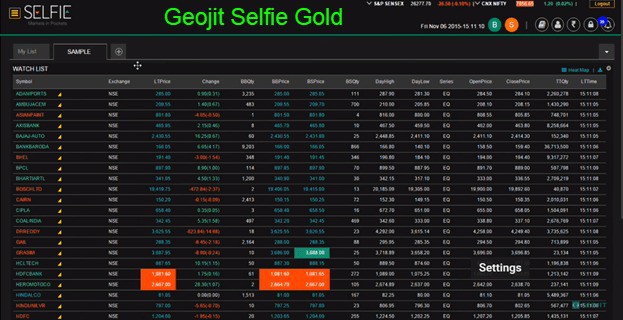 Geojit Selfie Premium – Desktop Trading Platform
For those who want a proper feel of trading without any interference, Geojit offers a well-designed terminal-based application called Geojit Selfie Premium. To run it on your systems like a laptop or desktop, you need to download it and install it on your system. Once downloaded, it offers you can be vigilant about your scrip anytime and every time.
Even a small fluctuation in the price can result in a massive profit or loss in the market. This tool from Geojit is a boon for such investors. Anyone interested in full-time trading in the stock market, Geojit Selfie Premium offers a wide range of facilities like:
The facility of online fund transfers from various leading banks in India.
Using Geojit Selfie Premium, you can place AMO(After Market Order) from your system only.
You can view Cash, F & O and Currency quotes from at a single place.
For better feel and convenience, the screen layout can be changed as per the user's requirement.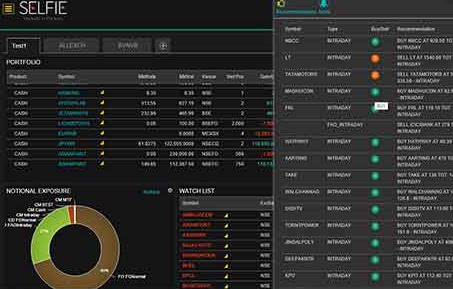 Also Read: Geojit Customer Care Review
Geojit Selfie Mobile app – Mobile Application
It's the world of smartphones, and everyone has one! To make trading and investment easy for everyone, Geojit has launched it's powerful Geojit Selfie Mobile App. This mobile app is highly recommended by its users due to its easy to navigate layout and powerful performance. It comes with the following features:
Multiple watch list for users, allowing them to keep an eye on various scrip at a single time.
Option calculator and F & O Margin calculator are also provided in the system.
Multiple research reports and market tips are offered in the application to assist the user in his/her trading and investment journey.
List of top gainers and losers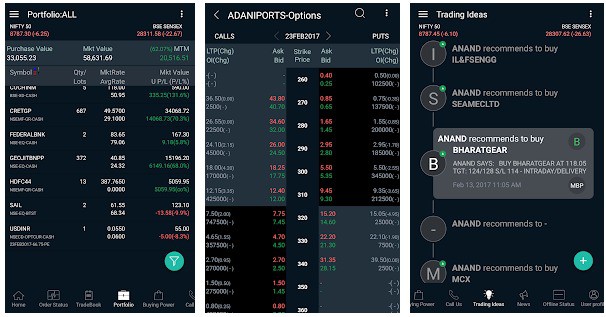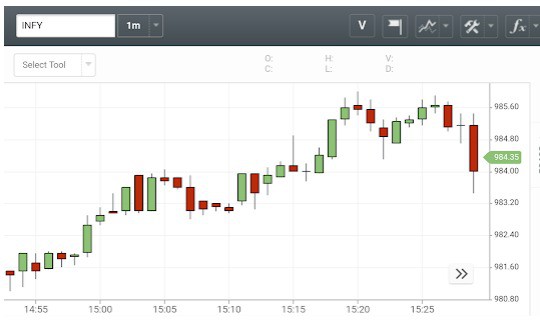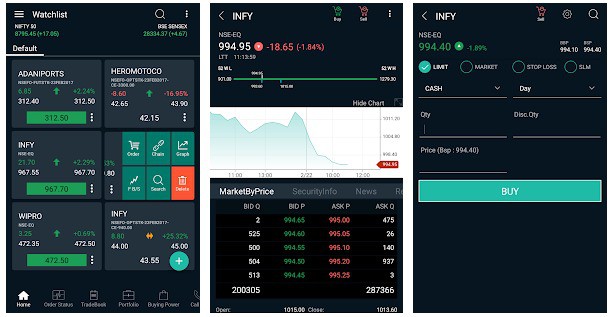 Consclusion
All three online trading platform of Geojit are user friendly, easy to use, Technical advanced. order placement, Trade execution time is great. Mobile application of Geojit is one of the best trading app as compare to other full-service broker.
FAQ for Geojit Online Trading Platform
What are the charges for geojit online trading platform annually?
No, Charges for using trading platform.
Does Geojit offer all three trading platform?
Yes, Web based they provide Selfie Gold – Web Based Trading Platform, Selfie Premium -Desktop based trading platform, Selfie Mobile- Mobile application.
Does Geojit mobile application worked for android and iOS.
Yes, Both iOS and Android version available for download.
Whether there are multiple watch-lists in Geojit trading platform?
Yes, all three Geojit trading platforms feature more than one watch-list.
More Useful Article