You can get all information related to Zerodha review & others feature like pricing, support etc. Zerodhakick-started our operations on the 15th of August, 2010, with the goal of breaking all barriers that traders & investors face in India, in terms of cost, support, & technology. Zerodha Reviews
Today, Zerodha is amongst the fastest growing, top volume contributors on NSE, BSE, MCX-SX & MCX, with average daily turnovers of over Rs 5000 crores.
Zerodha continuously takes efforts towards community by sharing knowledge by blogs, excellent financial tools, and very good support at low cost.
Zerodha have been instrumental in introducing & popularizing "discount broking" in India, the way most developed markets trade.
Zerodha is one of the top discount brokers in India & Zerodha discount Broker reviews are very good in traders community.
Zerodha Brokerage Review.
Rs 20. or 0.01%, whichever is lower per executed order.
Same pricing for Equity, F&O, Currency, & Commodity across all exchanges.
No upfront fee or turnover commitment.
No special penny stock brokerage or minimum contract charges.
Brokerage calculator to help you calculate all costs upfront.
Support at Zerodha.
Z-Connect, interactive blog & portal for all your queries. Zerodha Review.
Over 60,000 happy customers, averaging a daily turnover of over Rs. 7000 crores. Zerodha Review.
No Relationship Managers, no brokerage or sales targets, & definitely no forced trades. Zerodha Review.
170+ dedicated support team to ensure the fastest turnaround time for your queries via email or phone
Zerodha Associate Program: Refer a friend – earn for a lifetime

Platform & Technology At Zerodha Review.
Desktop, web, & mobile trading platforms.
Z5 (HTML5 platform) – streaming quotes even behind corporate firewalls.
Innovative & unique trading tools – SPAN Calculator, Bracket orders & Trailing Stoploss, Market Intel…
Amongst few brokerages with multi-datacenter disaster management infrastructure for safety, speed, & reliability. Exchange connectivity of 140 orders / second vs. an industry average of 40 orders / second.
Q, the next generation back office, reporting, & analytics suite.
Some More Interesting.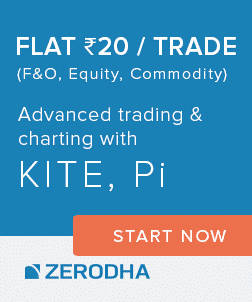 60-day-challenge: Trade profitably & get acknowledged—with a full brokerage refund.
Algo Z: Write, back-test & go live on technical analysis strategies for free.
Average exchange margin utilization of 55% vs. industry average of 70%—lower risk.
T+0 settlement on NSE & no additional margin on MCX—lowest overnight margin requirement.
Debt free, profitable, & QOQ growth from day one.
More Useful Article