The idea behind the Zerodha 60 Day Challenge is to be a constant reminder that, at the end of the day, your time & effort needed to be worthwhile. The challenge is to trade any or all of equity & F&O, commodity, or currency, & come out profitable at the end of 60 trading days.
Why Zerodha Conduct 60 day challenge?
Zerodha presents the 60-day challenge which gives traders on equity (stocks & F&O), currency, & commodity exchanges an opportunity to put their trading skills to test.
Any Time Period to participant in this challenge
Yes, The challenge is open till 31st, December 2015.
Suppose I win than What do I get as a winner?
Brokerage Refund:- The entire brokerage you paid during the 60 day period is refunded to your trading account!.
Certificate & acknowledgment*:- A certificate of achievement & recognition on our winner's page, our portal, & social media.
Pro-trading opportunity:- An opportunity to become a full-time pro-trader at Zerodha, or associated hedge funds.
How To participants in this challenge?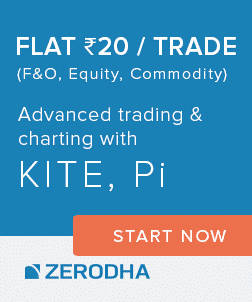 You just need to open an account with Zerodha.
More Useful Article