SENSEX & NIFTY represent a group of top companies averaged out in a single number. If the Sensex is up, you can say that on average, most stocks are gaining & the truth is the opposite if the Index falls. Interesting Facts NIFTY SENSEX.
There are two main exchanges in India –The National Stock Exchange (NSE)&The Bombay Stock Exchange (BSE).
The Nifty is an index from the NSE, it has 50 stocks in the index. An easy way to remember this is 'Nifty 50′

NSE – Corporate Office
National Stock Exchange of India Ltd, Exchange Plaza, C-1, Block G,
B&ra Kurla Complex, B&ra (E) Mumbai – 400 051
Tel No: (022) 26598100 – 8114
Fax No: (022) 26598120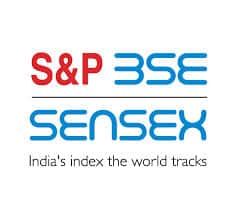 BSE Limited
Phiroze Jeejeebhoy Towers, Dalal Street
Mumbai- 400001
Phones : 91-22-22721233/4, 91-22-66545695 (Hunting)
Fax : 91-22-22721919
The Sensex, short for the sensitivity Index is from the BSE & comprises of 30 stocks.
1. SENSEX is the most popular index of the country.
2. BSE is the largets exchange with more than 5,500 companies listed.
3. BSE STAR Mutal fund has a market share of around 80%
4. Exchange has very efficient transaction charges ( specially for Equity 7 Currency Derivatives Segments).
5. BSE is the fastest exchange with speed of less than 200 Micro seconds.
Summary : Nifty is a weighted average of 50 top stocks from 24 sectors
What Is An Index?
An index is simply an average of a group of select stocks, Nifty is a weighted average of 50 stocks, Sensex is a weighted average of 30 stocks. There all so many indices like Bank index, It index, Pharma Index etc. Interesting Facts NIFTY SENSEX.
Which 5 stock is major in Nifty & Sensex?
Tata Consultancy – 4,17,955 Cr
Reliance Industries – 3,49,056 Cr
ONGC – 3,39,877 Cr
ITC – 2,67,638 Cr
Coal India – 2,35,000 Cr
On 28-12-14 Markets at record high, investor wealth crosses Rs 100 trillion.
S.No. Company Name
01 ACC Limited
02 Ambuja Cements Ltd.
03 Asian Paints Ltd.
04 Axis Bank Ltd.
05 Bajaj Auto Ltd.
06 Bank of Baroda
07 Bharat Heavy Electricals Limited
08 Bharat Petroleum Corporation
09 Bharti Airtel Ltd.
10 Cairn India Ltd.
11 Cipla Ltd.
12 Coal India Ltd.
13 DLF Limited
14 Dr. Reddy's Laboratories Ltd.
15 GAIL (India) Ltd.
16 Grasim Industries Ltd.
17 HCL Technologies Ltd.
18 HDFC Bank Ltd.
19 Hero MotoCorp Ltd.
20 Hindalco Industries Ltd.
21 Hindustan Unilever Ltd.
22 Housing Development Finance Corporation Ltd.
23 ITC Limited
24 ICICI Bank Ltd.
25 IDFC Ltd.
26 IndusInd Bank Ltd.
27 Infosys Ltd.
28 Tech Mahindra Ltd.
29 Jindal Steel & Power Ltd.
30 Kotak Mahindra Bank Ltd.
31 Larsen & Toubro Ltd.
32 Lupin Limited
33 Mahindra & Mahindra Ltd.
34 Maruti Suzuki India Ltd.
35 NMDC Limited
36 NTPC Limited
37 Oil & Natural Gas Corporation Ltd.
38 PowerGrid Corporation of India Ltd.
39 Punjab National Bank
40 United Spirits
41 Reliance Industries Ltd.
42 Sesa Sterlite Limited
43 State Bank of India
44 Sun Pharmaceutical Industries Ltd.
45 Tata Consultancy Services Ltd.
46 Tata Motors Ltd.
47 Tata Power Co. Ltd.
48 Tata Steel Ltd.
49 UltraTech Cement Ltd.
50 Wipro.
More Useful Article