Investment guru George Soron has suggested some important criteria for choosing which company's stock to invest in. I think these six criteria will be useful for any investor.
Following List of Investment Criteria For Stocks Can Increase Your Profits
Invest in shares of a large company that you can understand. Choose a company that has something more than other companies. Choose a company that understands.
Long-term investments should be made after examining the company's long-term performance in terms of management, production, demand and sales techniques. The minimum period for a good return should be 10 years. Estimates based on short-term market prices are often incorrect.
Don't invest in stocks that you don't know about. Of course, this means that the investor does not need to have knowledge of the business as a whole, but you must know exactly what business the company is doing, what its long-term future is, who the company's key customers are, and what the company's future plans are.
Preferably choose a company that looks after the interests of its shareholders, pays regular dividends and rewards.
Choose a company with no debt or low debt. Also a company with efficient management can perform favorably in the long run.
Even if the stock price of the company is fair or buyable, it can often be a loss-making investment if the market price of the stock is high or if the stock is bought at a fair price. Just as important as which shares to buy is just as important is when to buy them. The strategy of buying shares of the best companies is always beneficial
Large Cap Stocks Investment
A big misconception among investors and advisors is that large cap stocks are a safe investment. It is a mistake to think that investing in Nifty or Sensex is good and safe and investing in other companies is risky. Even such companies can incur huge losses and alternatively your losses. This is an example of what some banks and telecom stocks currently do.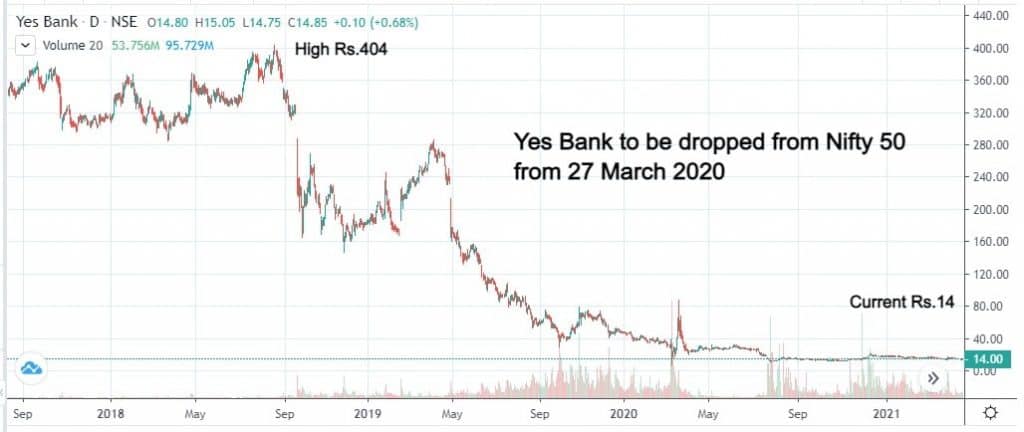 Portfolio Analysis
Global market developments, changing lifestyles and technology all have an impact on the functioning and future of companies. No product can be consistently beneficial or useful. We have some examples like Kodak, Nokia, Hindustan Motors, Rcom, HMT, Nirlon. Change is needed over time. That's why it's important to review your portfolio from time to time.
Conclusion
Investing in stocks in the long run has always been rewarding. The ups and downs of the stock market can be dangerous in the short run, but in the long run they are opportunities.
Buying at a lower price during each recession is likely to yield a compounded return on a long-term basis. Investors who want to invest for a long period of time and want capital security. Equity EFT fund should be a great option for them.
Take a Look