Alice Blue Online is a Tamilnadu based stock broking company and its register office located in Erode and corporate office located in Bangalore. Talking about Alice blue online customer care support they answer on phone related all customer query between Monday to Friday.
For dealing purpose customer care available between 8.30 am to 12 am (Monday to Friday) on phone number 080 67645500. Alice blue online branch offices located in 10 states of India including Tamilnadu, Kerala, Andhra Pradesh, Telangana, Karnataka, Maharashtra west Bengal, Odisha, Bihar, and Delhi. The company has a very strong presence in south India.
Key Features:
Almost in every major city of south India Alice blue is presents.
The customer can contact respective branch customer care number or email for any issue, query.
Alice Blue Custome Care Contact Number of Branches.
Branch Name
Customer Care Number
Chennai
9500031071
9840859691

Coimbatore

9943165065
04224971660

Madurai

04524502490
8015012055
7305205555

Erode

8778803518
9715415722

Tirupur

9943165065
7639004458
04214955457

Nagercoil

04652407636
9791497636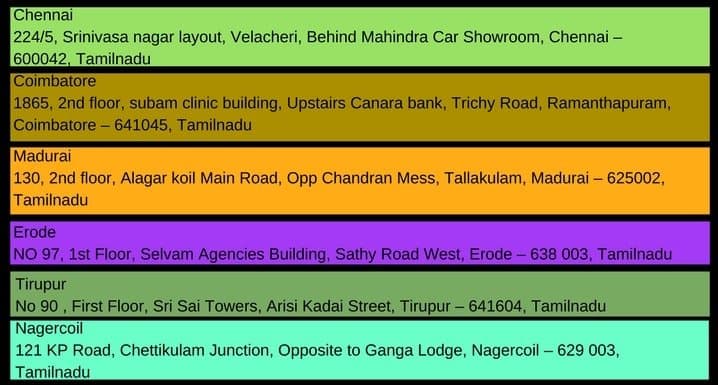 Alice Blue Customer Care Number for all Clients
Department
Numbers & Timing
For Dealing

08067645500
Monday to Friday between 8.30 am to 12 am

Client Support

08067645555
08022174600
Monday to Friday

Payout Timings

Monday to Friday
Before Morning 8.30 am for NSE
Before Morning 9.30 am for MCX
Read More
Alice Blue Customer Care Email Id.
SEGMENT.
MARGINS.

Chennai

chennai@aliceblueindia.com
narayanan.r@aliceblueindia.com

Coimbatore

coimbator@aliceblueindia.com

Madurai

madurai@aliceblueindia.com
svasuki@aliceblueindia.com

Erode

erode@aliceblueindia.com
senthilnathan@aliceblueindia.com

Tirupur

dinesh.t@aliceblueindia.com

Nagercoil

edwin@aliceblueindia.com
Note: For any complaints related to service or product customers can write on grievances@aliceblueindia.com
Conclusion:
Alice blue customer care support is good.
Representative are professionals.
Need to reduce response time.
No clear information about Toll-free numbers.
Response to register email is quite good.
The customer can contact to Alice blue by using contact us page. Just submit your query.
More Useful Article